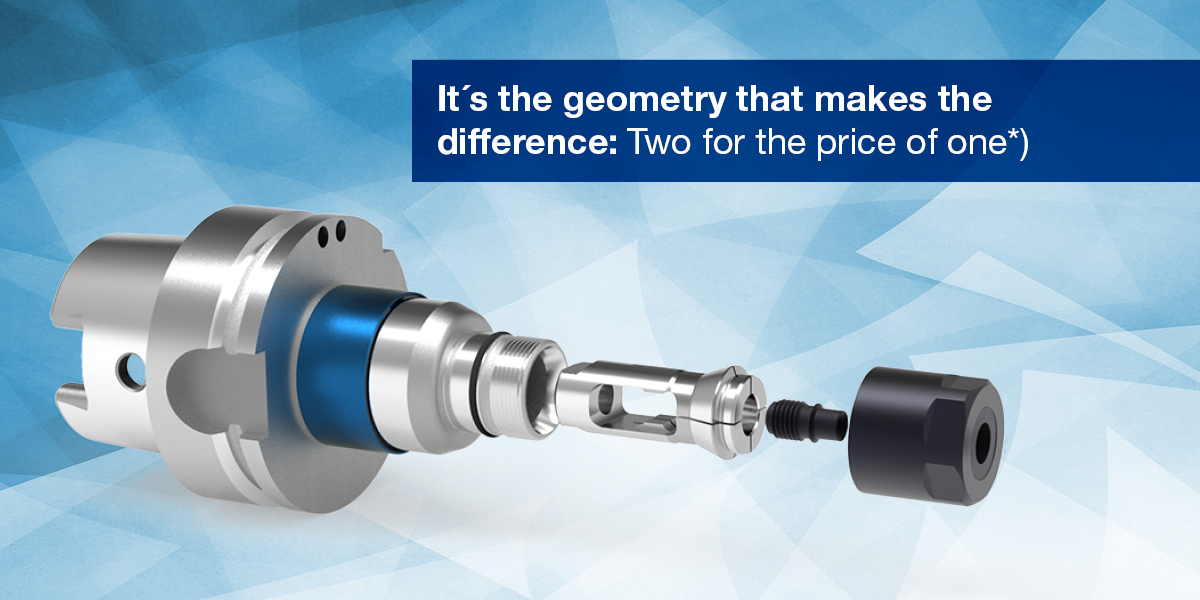 It´s the geometry that makes the difference:
Two for the price of one:*)
Order a BZ - SCK Synchro chuck and receive a free BZ (Slim design) collet to suit your application:

Both products stand for a long service life and maximum holding power for threading applications
Due to the compact design these tools succeed where other tools reache their limits:
Features of BZ collet:
Impresses with its special slim geometry and can in contrast to conventional ER / ESX designs also be used for operations with restricted access or complex component clamping requirements
No twisting in the chuck: For the safe transmission of higher torques, the BZ collet developed by Bilz has a double positive the tap is positively located in the collet and the collet positively driven in the synchro chuck
The clamping range covers the shank diameter of commercially available taps including an integrated length adjustment screw for easy tool setting
Integrated length adjustment screw for easy tool setting
SCK Synchro Tapping Chuck:
Constant high-quality cutting behavior with a long service life and extremely easy assembly
compact construction • dimensionally stable synchronisation elements
Idle speeds up to 15,000 min-1
Length adjustment from both sides
minimal length synchronisation for optimised toolife, especially against rigid tapping. This and depth control are not compromised
*) The offer is valid for end customers and resellers and includes the special offers listed in the table, while stocks last , promotional items available from stock, subject to prior sale, all prices are net prices and do not include statutory VAT, payable within 30 days net plus freight and packaging costs. The promotion is valid from now up to and including december 31, 2021. Our terms and conditions apply, which can be viewed athttps://www.bilz.com/conditions.